The coronavirus outbreak and subsequent lockdown is impacting us all, but fortunately we can still keep in touch with friends and family through digital media. Our events programme has also been affected, with all events cancelled or postponed until late summer. But you don't need to miss out completely! We now have online events and presentations for you to look forward to.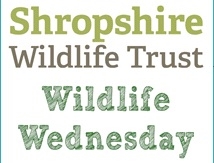 Wildlife Wednesdays! Staff will be giving online talks, education sessions and question/answer sessions on a range of wildlife and conservation related topics.
Events will be run through Facebook or You Tube, please see each event below to find out where to watch. These allow us to broadcast interactive sessions live...so you will be able to comment and chat throughout them! To watch, you will need to "like" or "follow" our Facebook page and subscribe to our you tube channel.
Click here to visit Facebook                    Click here to visit our You Tube channel
Help us continue working for wildlife in Shropshire
All our online events are free, we would usually charge, so if you have enjoyed our online sessions please do consider making a donation.
Wildlife Wednesday 3rd June 2020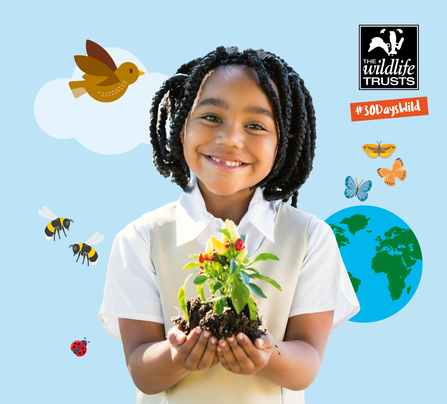 1.30pm 3rd June: 30 Days Wild with Bryony on Facebook Live
Join us for a family friendly session to find out how you can go wild this June! 30 Days Wild is our annual nature challenge, can you do one wild thing every day? Bryony will talk through some simple activities that everyone can do to discover the outdoors and help wildlife. 
30 Days Wild is a national campaign that all 46 Wildlife Trusts are involved with. Sign up, go wild this June and receive your free downloadable resource pack. Find out more here.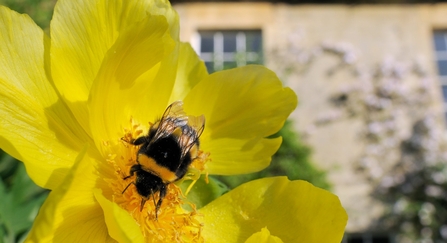 7.30pm 3rd June: Wildlife gardening with John Hughes on You Tube Live
Join our wildlife gardening guru John Hughes for tips on what to plant and where in your garden to make it a haven for wildlife.
The video will be live on our Youtube channel here: https://www.youtube.com/watch?v=Nh5KeyflQIM