Our pine marten project aims to research the pine marten population in south Shropshire and protect their habitat.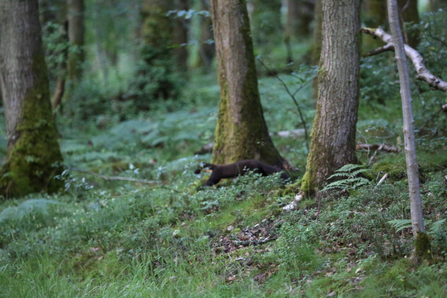 The population was discovered unexpectedly after the first ever photograph of a wild pine marten in Shropshire was taken by local wildlife recorder Dave Pearce in the the Clun Valley. Since the photo was taken, our resident pine marten enthusiast Stuart Edmunds has captured astounding footage of a number of pine martens in the same area. 
At least 9 individuals have been filmed on camera traps in Shropshire since 2015 and in 2017, young pine martens have been recorded, which would suggest that we have a breeding population in the county. 
To find out more about the species click here.
What is the project doing?
We are carrying out extensive research and monitoring to determine the population size. This is being undertaken through camera trap monitoring and scat detection using a conservation sniffer dog. By identifying the habitat the species are using we can give them the best chance of survival by working alongside landowners and gamekeepers to protect the woodlands upon which they depend. We can also improve the potential for them to breed by offering safe den boxes across a wide area.
The project also aims to raise awareness of these elusive mammals, through talks, school visits and volunteering opportunities. 
Opportunities to get involved with the project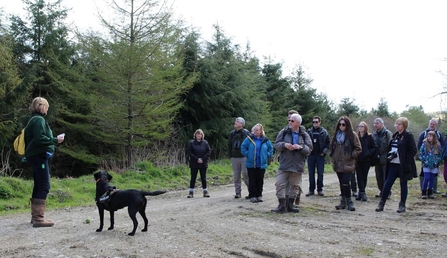 Join the pine marten team to see how cameras are being used to monitor these elusive creatures
Pine martens are very hard to spot, but with some guidance, anyone can make the effort to go out to see a pine marten in the wild. The pine marten experience offers an interesting insight into the monitoring work taking place in Shropshire and offer some introductory training in pine marten tracking. Numbers are limited and we ask for a donation to the project by all participants. Please note that night time stake outs have now finished until next Spring 2019.
To express an interest in the walks, please email stuarte@shropshirewildlifetrust.org.uk All proceeds received will fund the project beyond 2018.