Cleaning up Shropshire's rivers
The rain may have stopped the LYMAG7 team from launching their canoes, but it won't stop them from cleaning up our mighty Severn!
The LYMAG7 team will still be appearing at the Whittington Castle Green Fair on 23rd June, along with their coracles and litter pickers.
How you can help to reduce plastic pollution
 Reduce! Take a look at your own plastic output, are there any ways in which you can cut out some waste from your life?
Reuse! There are plenty of reusable items in our daily lives that just get thrown away, why not use that takeaway box as your lunchbox?
Recycle! There is always a small unavoidable amount of plastic in our lives but that doesn't mean there isn't a right or a wrong way to dispose of our rubbish.
Join in! Just like last year the kind folks at Lyreco are providing litter picking kits for all those that wish to organise their own litter picks. Please get in touch at rivershub@shropshirewildlifetrust.org.uk for an application form and a risk assessment.
We have also employed the services of the Coracle Man, Peter Faulkner, to help us construct our very own coracles to clean the river from in traditional Gaelic fashion. If we all record the litter we collect we can more accurately address the problem of plastics in our lives by targeting the root causes.
#LYMag7
Follow us on Twitter: @LYR_Shropshire         Instagram: @shropshire_wildlife_trust
A big thank you must go to our sponsors at Lyreco and British Canoeing. This project is funded by the Shropshire Middle Severn Catchment Partnership.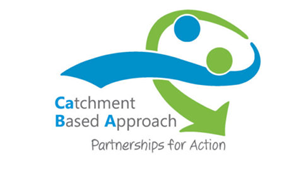 With special thanks to the following groups and organisations for joining us to clean our river:
Shrewsbury Friends of the Earth                            Environment Agency
Sabrina River Boat                                                      Shrewsbury Canoe Club
Shrewsbury Town Council                                        Shrewsbury Canoe Hire
Drummond Outdoor                                                   Shropshire Raft Tours
Telford Canoe Club                                                     Telford and Wrekin Council
Bridgnorth Canoe Club                                              Bridgnorth Town Council
Bridgnorth Rowing Club                                            Love Bridgnorth
Shrewsbury Town Fisheries                                     Shrewsbury Mayor
TSR Merrythought                                                      Telford Sea Cadets
Diddlebury Flood Action Group                               Shifnal Flood Action Group
Friends of Dothill                                                      Broseley Litter Pickers
SWT Market Drayton                                                   Strettons Community Wildlife Group