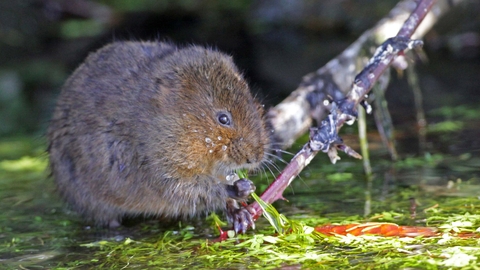 Wild rivers, wildlife (online live talk)
Location:
Live online on our You Tube channel,
Watch on the night, or re watch at a later date!
There is some amazing wildlife living in and around our rivers; from crayfish to otters. Pete Lambert will introduce a few of the creatures to look out for when you are walking along the banks of your local river.
About the event
To watch this event live, please click here.
This talk is part of our Wildlife Wednesday programme
Each Wednesday join our expert staff (and guests!) for online talks, covering a range of conservation related topics.
These events will be live on You Tube. If you miss it, don't worry, they will be recorded and available for you to re watch at a later date. All previous talks can be found on our You tube channel.
You don't need to subscribe to You Tube to be able to watch these talks, but if you would like to ask questions then you will need to create an account. Alternatively if you would like to send any questions in advance you can email: marketing@shropshirewildlifetrust.org.uk and we will pass them on to the speaker.
If you enjoyed this talk please consider making a donation below: 
Please consider donating to support our work