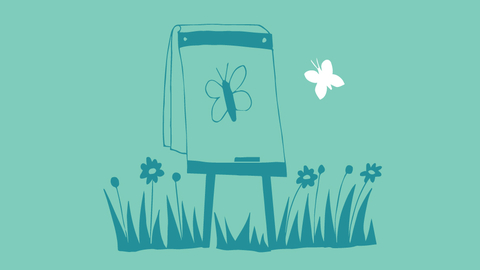 How to help wildlife at work
Attracting wildlife to your work will help improve their environment – and yours!
The Wildlife Trusts' 30 Days Wild Campaign has, together with the University of Derby, proved that nature is good for your soul.
So, where best to instil some tranquility than in places of work up and down the UK? From hanging bird feeders to wilding a small garden, there are options to help local wildlife whatever the size of the area you have available. A wildlife garden at work presents countless opportunities to relieve stress and improve moods, to focus attention and improve moods, to focus attention and increase productivity and to bring people together, while encouraging a connection to nature. 
Create a peaceful area for colleagues and wildlife … maybe work could help with the costs?
Top tips for a work wildlife area:
Top tips for things to include in your work wildlife area:
Up and down the country, local Wildlife Trusts are helping people and organisations to get nature in to the workplae and into people's daily lives. Get in touch with your local Wildlife Trust for advice or more information about how we can help you get a little more nature in your life.
Find your local Wildlife Trust
If you'd like to continue to help nature away from your workplace, you can also be involved in corporate volunteering – helping local wildlife away from the office, but as part of a team. Contact your local Wildlife Trust to get involved.
Alternatively, find out more about other ways in which your business can help the work of the Wildlife Trusts and the local environment.