Our vision is for Shropshire to be alive with wildlife, loved by people and its wild places restored
We are the only charitable organisation in the county focused solely on nature conservation in Shropshire. Ours is a beautiful county, but nature here has suffered decades of destruction, just as it has elsewhere.
We need your support to help turn our vision of nature recovery into reality. Shropshire Wildlife Trust is one of 46 Wildlife Trusts working across the UK. For nearly 60 years we have worked to protect Shropshire's special places and wildlife for generations to come.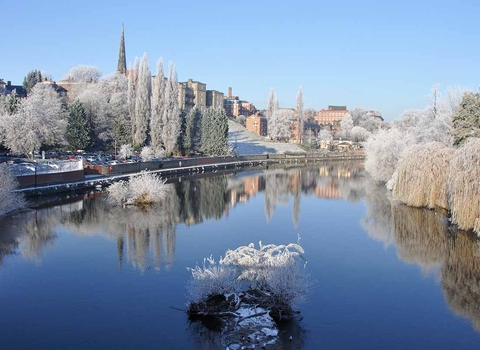 Protecting our blue network
Shropshire has over 3,846 miles of water course. We work to tackle pollution, mitigate flooding and raise awareness about the importance of healthy rivers for people and wildlife.
Find out more
Sign up to our e-newsletter for the latest Shropshire wildlife news and events!
The Wildlife Trusts
Shropshire Wildlife Trust is part of The Wildlife Trust movement. There are 46 Wildlife Trusts across the whole of the UK, the Isle of Man and Alderney. With 825,000 members The Wildlife Trusts are the largest UK voluntary organisation dedicated to conserving the whole range of the UK's habitats and species.
Shropshire Wildlife Trust is an independent, autonomous charity with its own Trustees. We are a member of the Royal Society of Wildlife Trusts (RSWT) which operates as an umbrella organisation for all 47 Wildlife Trusts and helps coordinate campaigns at a national level. RSWT is a separate charity in its own right - we are not governed by RSWT.