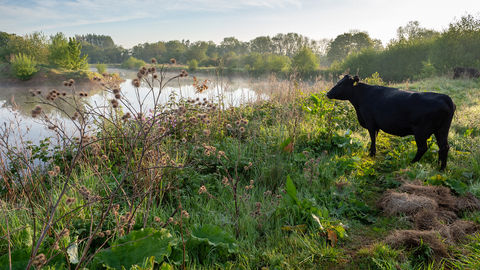 Pam's Pools Open Day and Plant Sale
Location:
Underton,
Near Bridgnorth,
Shropshire,
WV16 6TY
Book
Mini Open Day and Plant Sale at Pam's Pools
About the event
We are back!  We are having two smaller than usual open days at Pam's Pools this year. There will be
Plant sales, with a good selection of nectar rich plants for pollinators including over 10 varieties of beautiful Agapanthus
Walking tours around the former quarry pit lakes which are now home to a number of wetland birds, including snipe and oystercatchers.  
Refreshments, including the delicious Apostle coffee and homemade cakes, will be served at the Ecocabin.
Entry by  ticket only. Adults £3, children under 10 free.  Please book your preferred time slot.  All proceeds from ticket sales and the profits from the plant sales will go to the Bridgnorth Branch of Shropshire Wildlife Trust.
LOCATION
Pam's Pools lie just 5km west of Bridgnorth,  off the  B4364 Ludlow Road at Harpswood.
Some uneven ground – appropriate footwear suggested