The shop at our visitor centre in Shrewsbury is perfectly located as a stop off for anyone parking at Abbey Foregate on their way into the town centre. It is situated within our main offices at The Cut Visitor Centre and sells a range of wildlife-related gifts, toys, and binoculars. There is also an extensive range of bird houses, feeders and bird seed.
Hot drinks and snacks are also available and can be enjoyed in our small interior cafe area, or outside in the beautiful garden area which is overlooked by Shrewsbury Abbey.
Our team of friendly volunteers are on hand to answer wildlife queries and advise on wildlife products including wildlife homes and feeds. Parents are welcome to bring children into the shop to make use of the Wild Child Corner or the outdoor Wild Child Play Area!
The shop is open from Monday to Saturday, from 9am until 5pm. Parking is available at the rear of the building on Abbey Foregate car park.
Shropshire Wildlife Trust
193 Abbey Foregate
Shrewsbury
SY2 6AH
Telephone: 01743 284280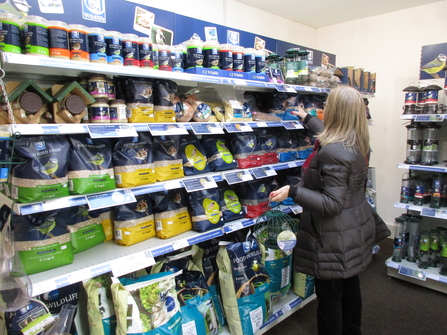 We sell a range of wild bird seeds and pellets from CJ Wildlife.
Ask for advice from our staff and volunteers.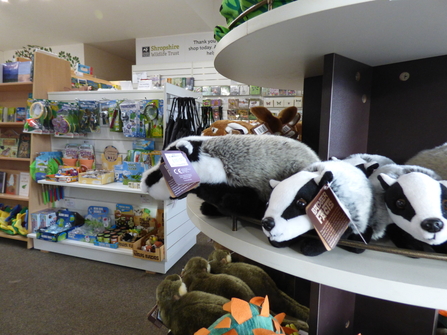 Buy wildlife-themed gifts and toys.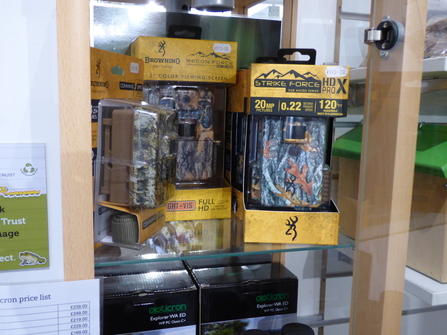 We stock a range of Opticron binoculars and Browning wildlife camera traps.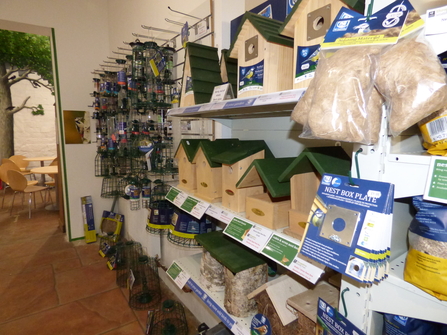 We also sell bird boxes and wildlife houses.
You may be interested in..
Members get 10% discount on selected items in our shop
Join today!